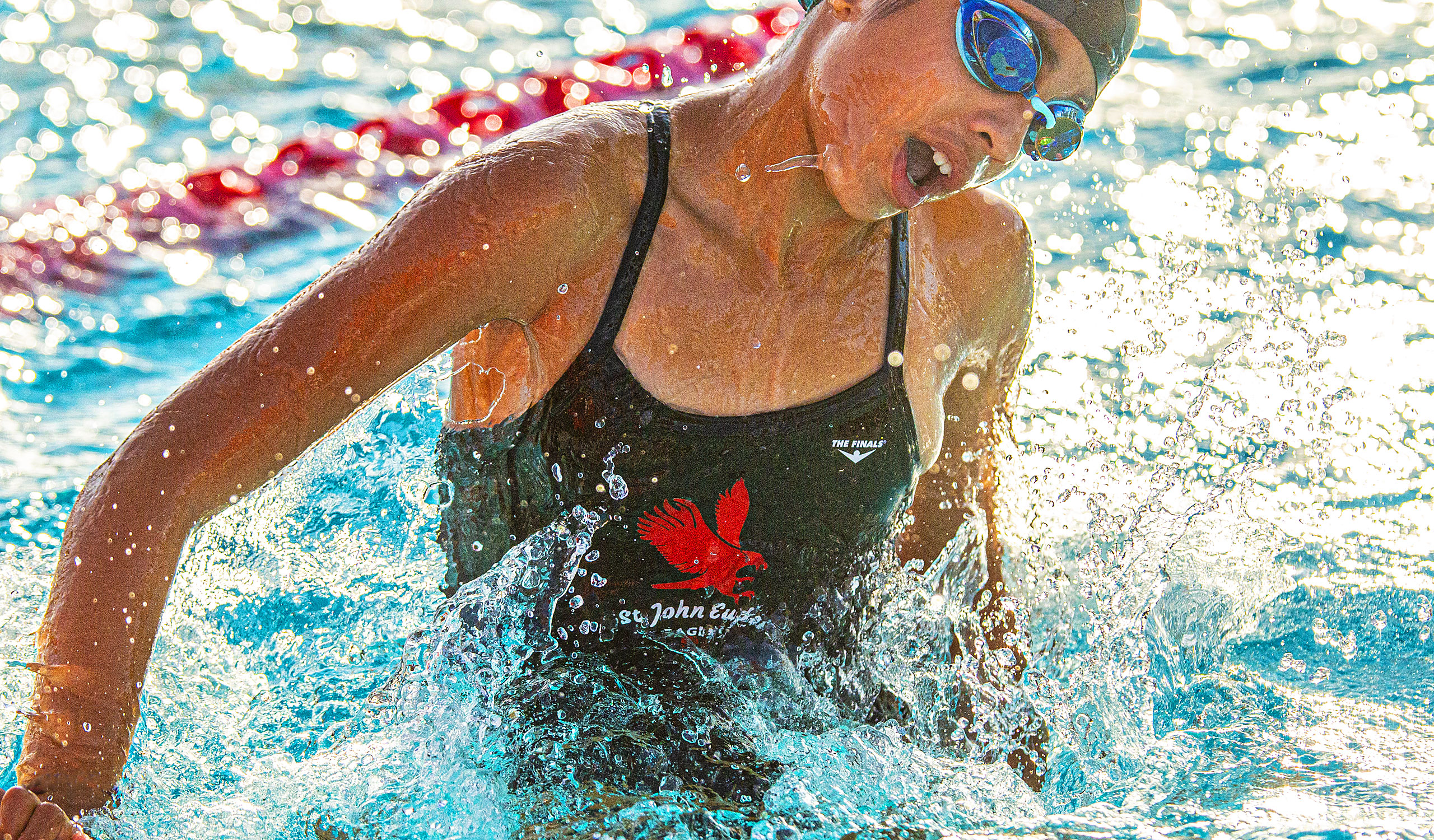 St. John Eudes Eagles
The St. John Eudes Eagles is a swim team for youth that's located in Chatsworth in Los Angeles County. Their 2018 swim season had 127 parish and school registered swimmers and they're continuing to grow at a fast pace. Some of my volunteer work for them included revamping their identity, designing their annual swim program and designing a line of apparel.
SERVICES: Identity design, apparel design, program design.